 Omni Channel Customer Support
Explore why our omnichannel customer solution is the most complete support solution with the fastest time-to-value. Reimagine more meaningful conversations and turn service agents into customer champions.
Discover More
Contact us for a free demo
Transform the sales experience with a fully-featured CRM
Accelerate your revenue with context-driven sales. Personalize engagement, shorten your sales cycle, and grow your business with us
Delight customers effortlessly
Simplify every experience and put customers back in control by offering the support they expect, in their channel of choice.
Make every agent a customer champion
Give agents more context and automation to proactively understand customer needs and offer the next-best-action.
Skyrocket the speed of service
Achieve speed in delivering remarkable customer service. Leverage built-in capabilities to automate repetitive helpdesk tasks.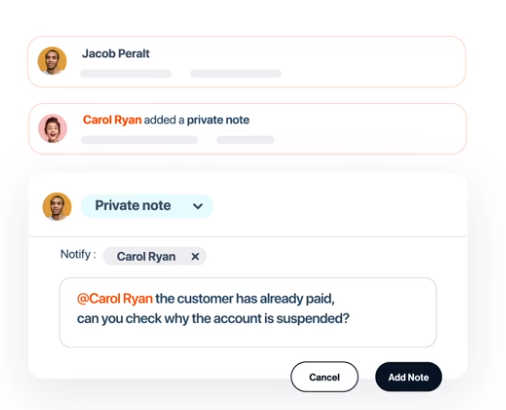 Customer & agent delight made easy
Provide the best, most intuitive support across all channels. Proactively understand customer needs to serve excellence, the first time.Save time and reduce repetitive tasks. Help agents rapidly resolve customer inquiries with workforce automation and knowledge from one, unified platform.
Create a self service experience for customers with a knowledge base and forums.
Work together as a team to quickly and efficiently solve customer problems. Leverage built-in capabilities to automate repetitive helpdesk tasks.
Identify problems, plan based on metrics and improve helpdesk performance.
Customize your workflows, customer portal, agent roles and more to make the helpdesk truly yours.
Ensures enterprise-grade security with features and comprehensive audits of networks, systems and regulatory compliances to protect our product and platform.
Request for a demo
Connect on channels that customers love
Impress customers with availability in their channel of choice, and seamless transitions at any point in their journey. Integrate a blend of conversational experiences including live-chat, web, mobile and contact center support.Help customers find answers fast. Launch AI-powered chatbots to easily guide customers in solving their questions.
Unify messaging channels and personalize self-service on your website, in-app, and across digital messaging channels (WhatsApp, SMS and more!)
Simplify customer experience with no-code, easy-to-build chatbots
Bring insights to action with native-AI to power next-generation messaging
Give agents real-time context to perform faster and with ease
Respond to conversations from a single screen, wherever your customers message you
Give your agents complete customer context to boost CSAT with every conversation
Fuel growth, while reducing your costs to serve
Enable high rates of zero contact resolution and scale effortlessly
Drive value faster with pre-built templates for chatbots and journeys
Choose from 33+ languages to customize your messenger in the language of your choice.
With the SDK, embed live-chat support and also enable self-service through bots into your mobile apps for your customers.
Request for a demo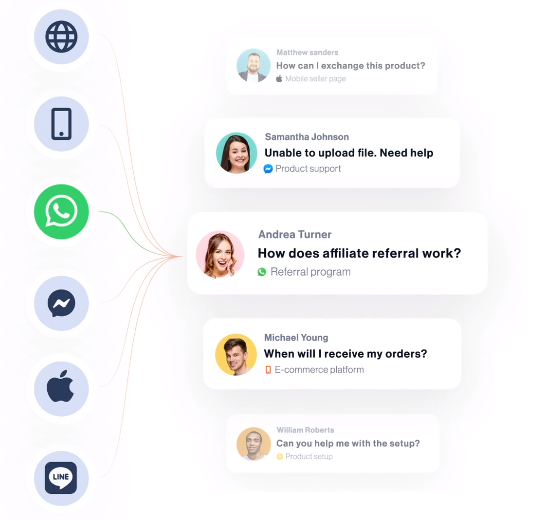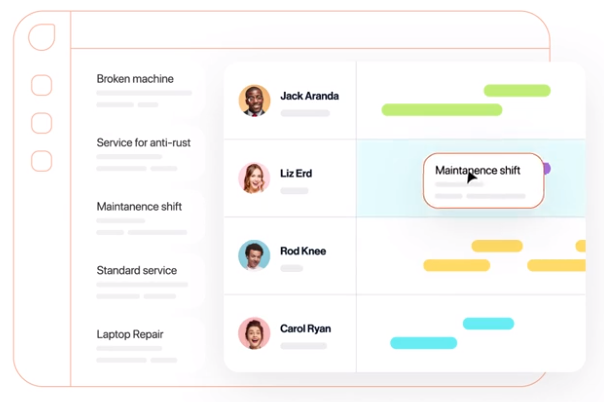 Deliver field service that remote agents trust
Now more than ever, field teams need to serve customers safely and effectively while working remotely. Offer field service that remote agents can trust to easily resolve issues while on the road.Route service teams efficiently based on availability, proximity and skillset. Offer customers real-time updates via conversational bots and simplified appointment scheduling.
A powerful Scheduling Dashboard makes managing appointments, balancing workloads, and responding to emergencies easy — saving time and improving efficiency.
Use AI to interact with customers, respond to queries, and set up appointments automatically — saving you from repetitive tasks while reducing cost and time.
Enable field employees to access customer information even when offline and deliver customer service anywhere.
Field employees can:
Plan and monitor their schedules
Contact customers and navigate to appointments
Provide live updates from the field
Track time spent working on service tasks
Collect customer signatures
Request for a demo See our software in action.
Schedule a free demo today