Transform the sales experience with a fully-featured CRM
Accelerate your revenue with context-driven sales. Personalize engagement, shorten your sales cycle, and grow your business with us
Nurture relationships
Deliver seamless engagement across channels with a 360° view of the customer. Unify sales and marketing teams to deliver customer delight.
Close deals faster
Sales and marketing can work together to deliver personalized customer experiences. Understand customer intent and send the right message to close deals faster.
Reduce IT complexity & cost
Keep teams happy with a single, all-in-one solution that is affordable, easy to implement, and easier to use. Increase adoption, reduce costs and boost morale.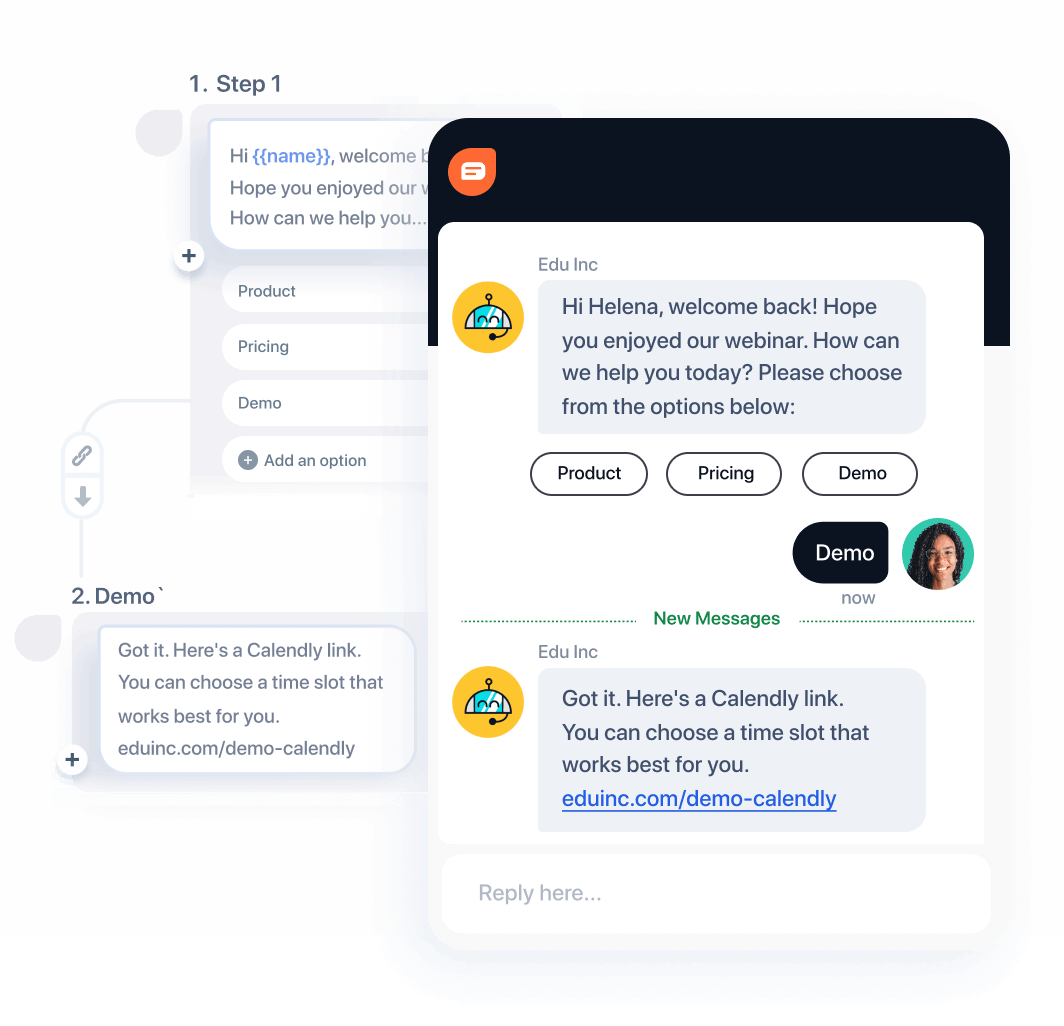 Find more opportunities
Attract the best leads. Generate 10X more opportunities.
Attract visitors, convert them into leads, run campaigns, and turn your website into a lead generation machine.
Create landing pages in minutes. Monitor and understand visitor intent.
Understand visitor intent. Track page visits and even actions on your site.
Chat in real-time with website visitors using AI-powered chatbots
Tailor email campaigns and generate cost-effective leads for sales
Request for a demo
Engage contextually
Deliver personalized experiences at scale. Improve lead engagement.
Build tailored campaigns and optimize them with real-time data for better engagement.
Get a 360° view of a customer. Capture all customer interactions in one place.
Enhance your productivity with the power of artificial intelligence
Set up welcome emails or personalized journeys based on actions
Communicate across Phone, Email, WhatsApp, Chat
Request for a demo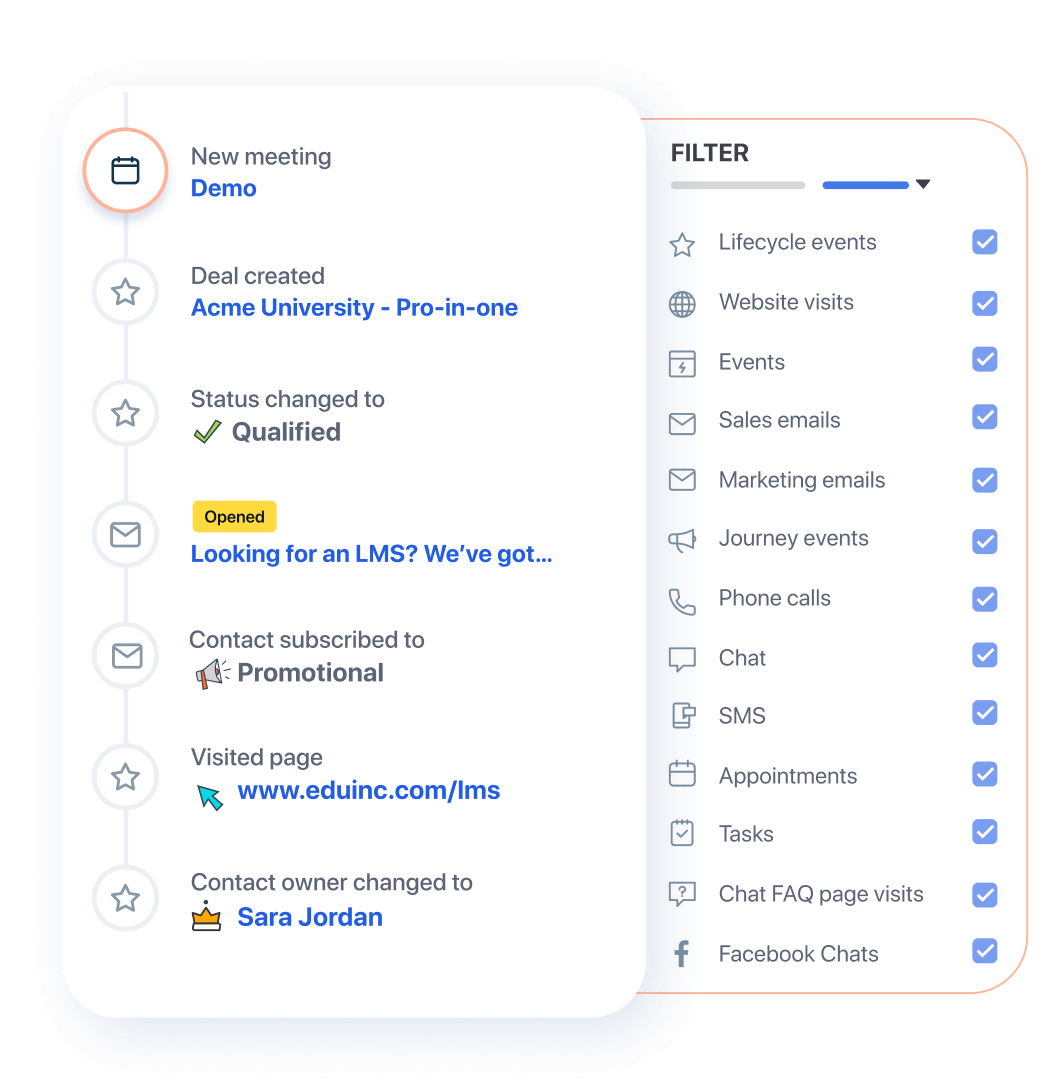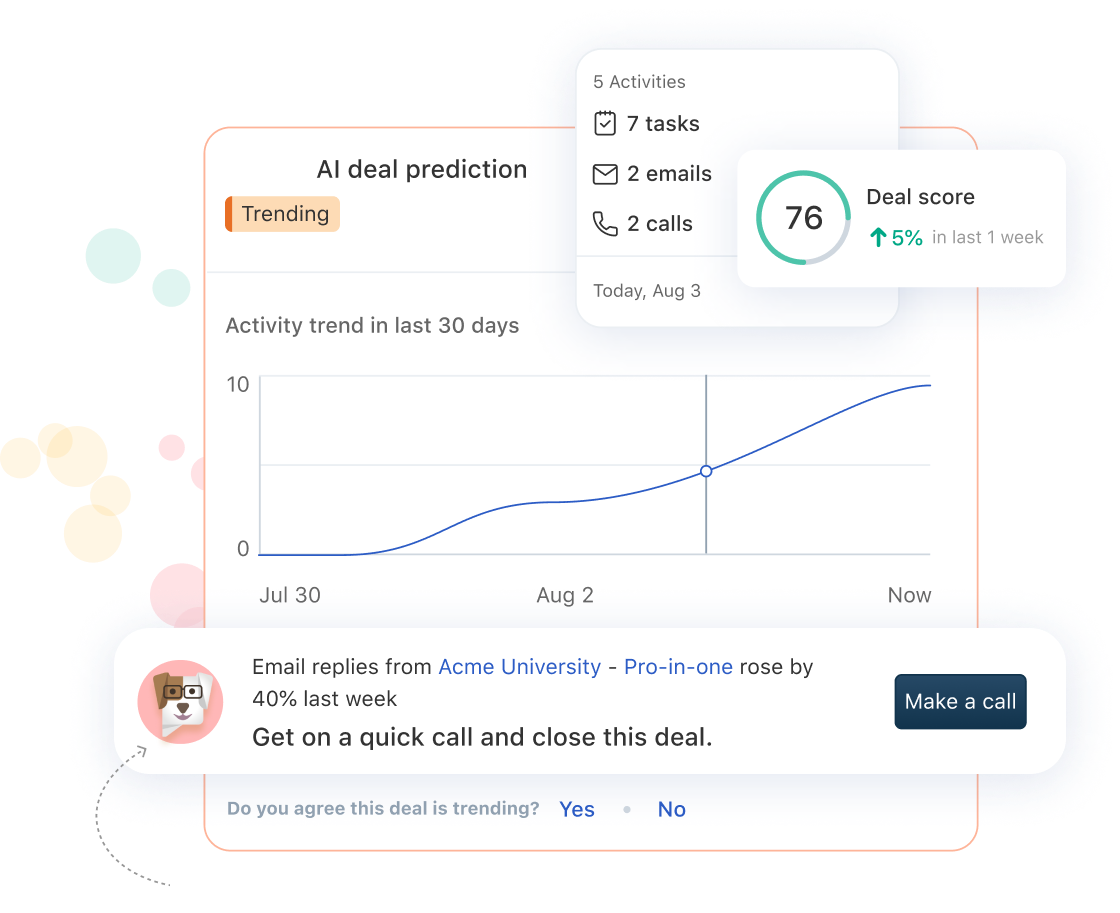 Close deals faster
Drive deals to closure, faster. Improve sales conversions
AI helps you focus on the right deals that will drive revenue. Get insights across the funnel from lead to revenue with multi-touch attribution.
Improve revenue predictability with Dynamic Forecasting
Find the best deals to close with AI-based Deal Insights
Collaborate on Slack across departments to close deals faster
Request for a demo
Nurture customer relationships
Develop nurture campaigns that delight customers.
Nurture leads along the funnel with targeted campaigns, support customers with educational content, and build deeper relationships.
Design multichannel nurture campaigns and target customers via emails, SMS, WhatsApp, and chat
Send transactional emails to customers to upsell and cross-sell
Get a breakdown of campaign analytics for a holistic understanding of your market and audience
Request for a demo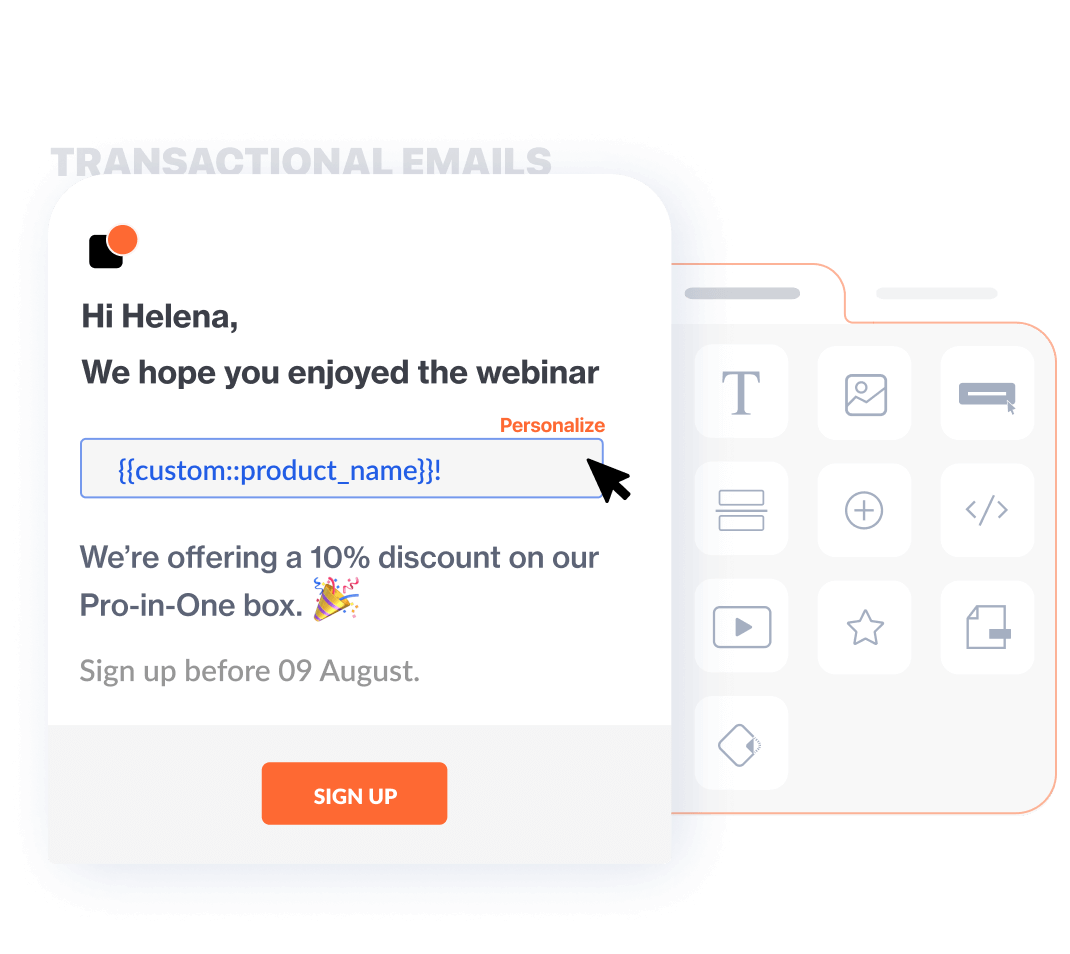 See our software in action.
Schedule a free demo today