Let users raise tickets via email, self-service portal, phone, or in person. Track, prioritize, assign, and automate resolution processes to drive service desk efficiency.
Request for a demo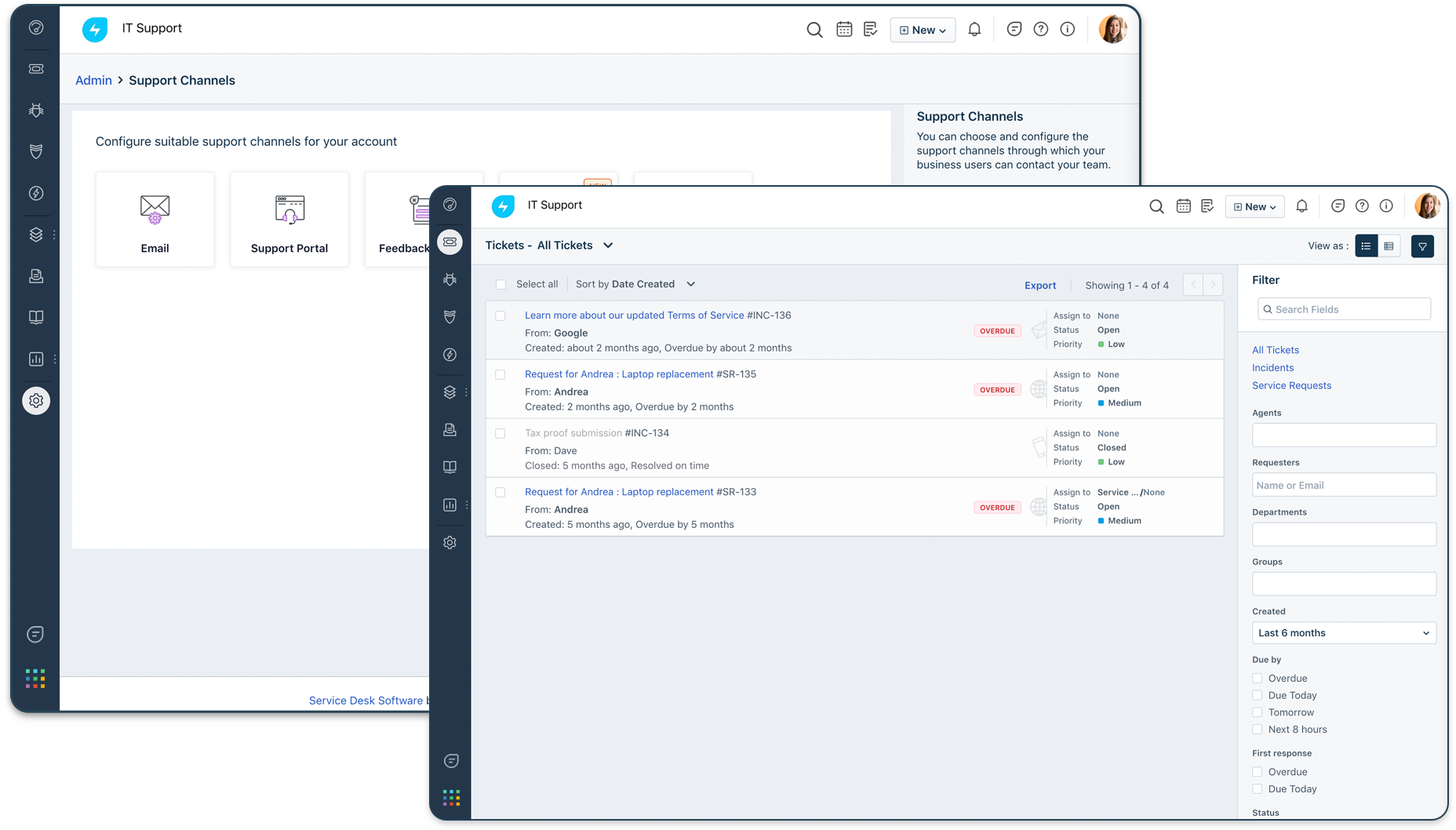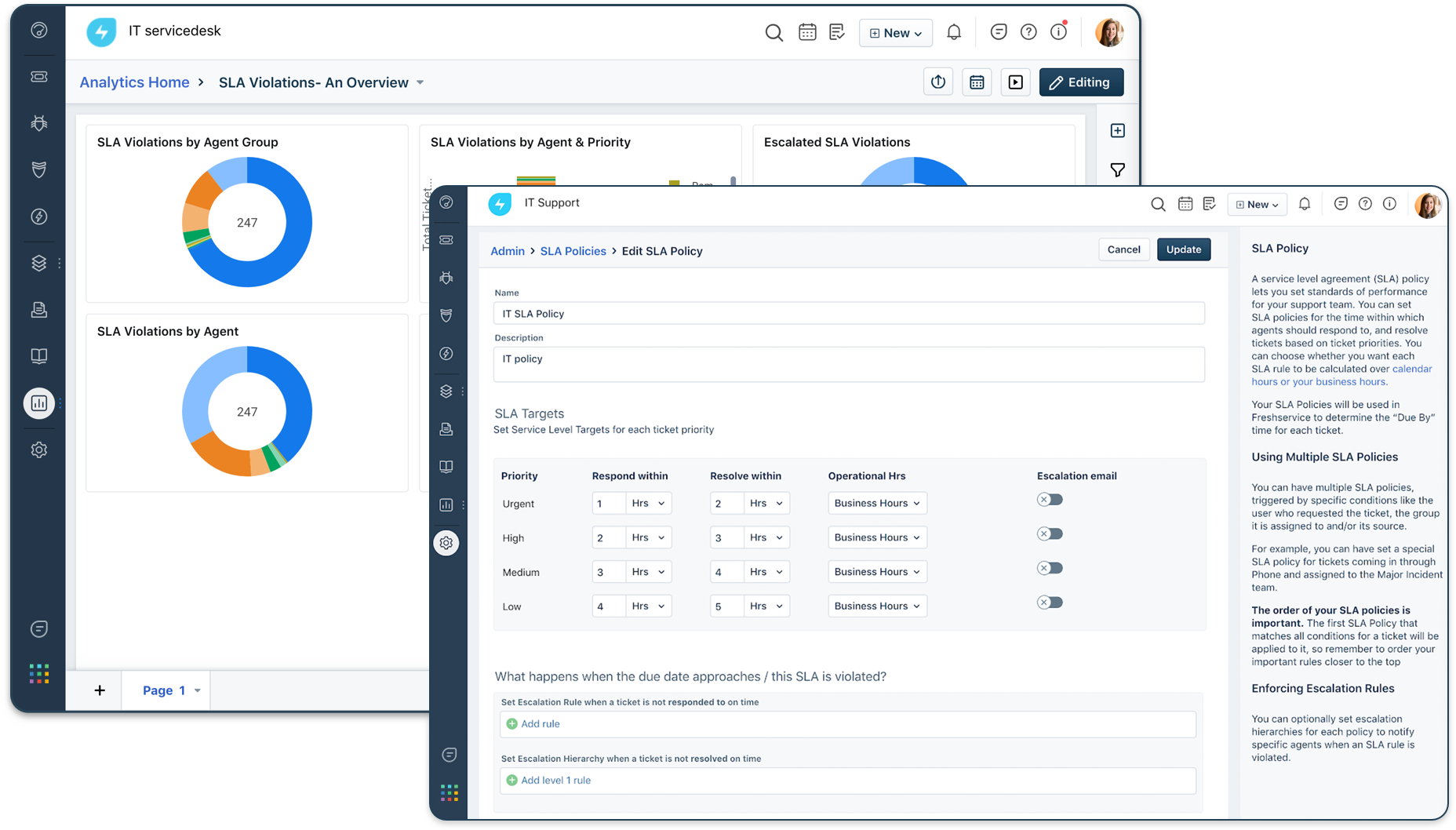 Our software lets you set multiple SLA policies to create task deadlines based on different business hours or ticket categories. Now, you can resolve tickets based on priority, and automate escalation rules to communicate violations within the service desk.
Request for a demo
Stay on top of the high priority tasks and things that need your attention. Take an intelligent decision by employing AI/ML and the automations to take care of the other less priority tasks.
Request for a demo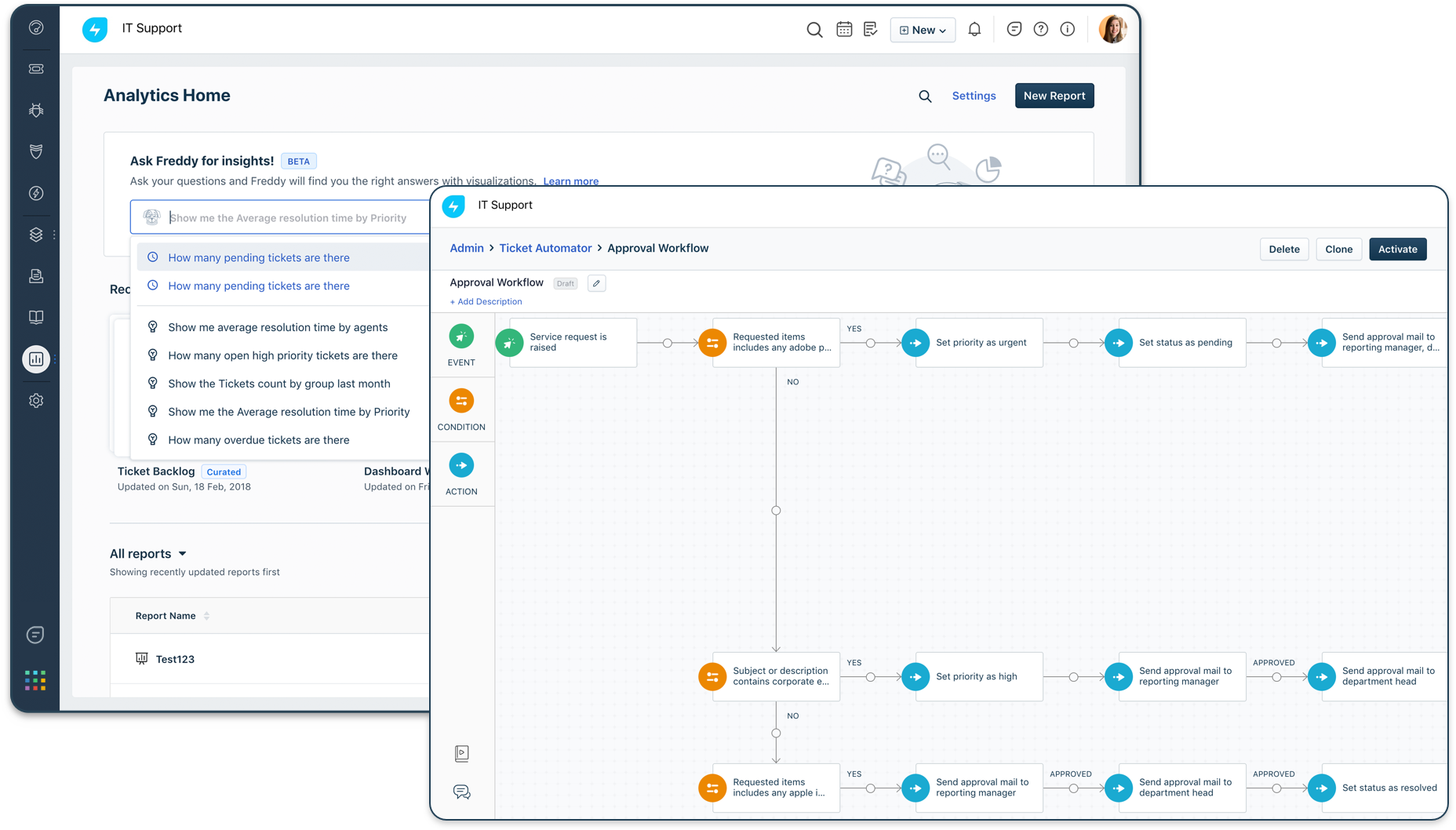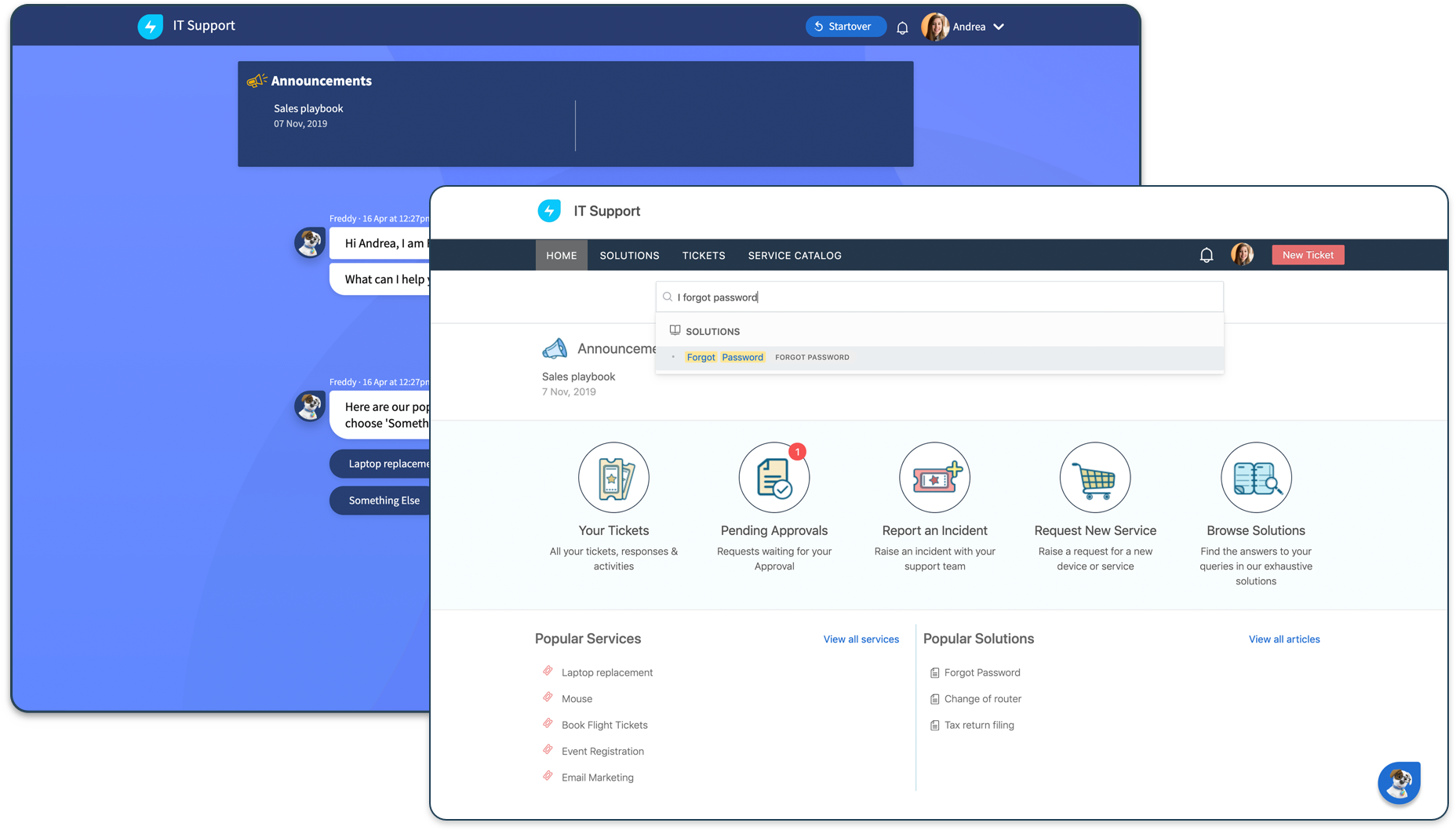 Enable users to look up solutions from the knowledge base, and let them raise requests directly from your service desk's support portal, which can be customized to reflect your brand's identity.
Request for a demo See our software in action.
Schedule a free demo today