 Simplify assessment and digitize compliance to see improved asset value. Optimize the performance of assets and energy with data-driven insights on asset health and energy consumption
Discover More
Contact us for a free demo
Manage the complete asset lifecycle
Real-time reporting across equipment, utility, and maintenance
Connected Assets Dashboards
Global Command and Control Center
Fault Detection & Diagnostics
Root Cause Identification
Root Cause Identification
Inventory and Stock Management
Rental and warranty contracts
Gain context and actionable insights
Cover all static and dynamic parameters in terms of asset movement and performance. Pull any asset report from a central point to track multiple metrics such as mean time to repair, mean time to replace, extra cost, lifecycle cost, and more. Monitor the health of high-value assets with intuitive visualization to compare and benchmark asset performance and zero in on deviations. Gain full context of asset maintenance, downtime, and replacement history. Prevent asset downtime by monitoring all asset readings that deviate from set baseline metrics.
Request for a demo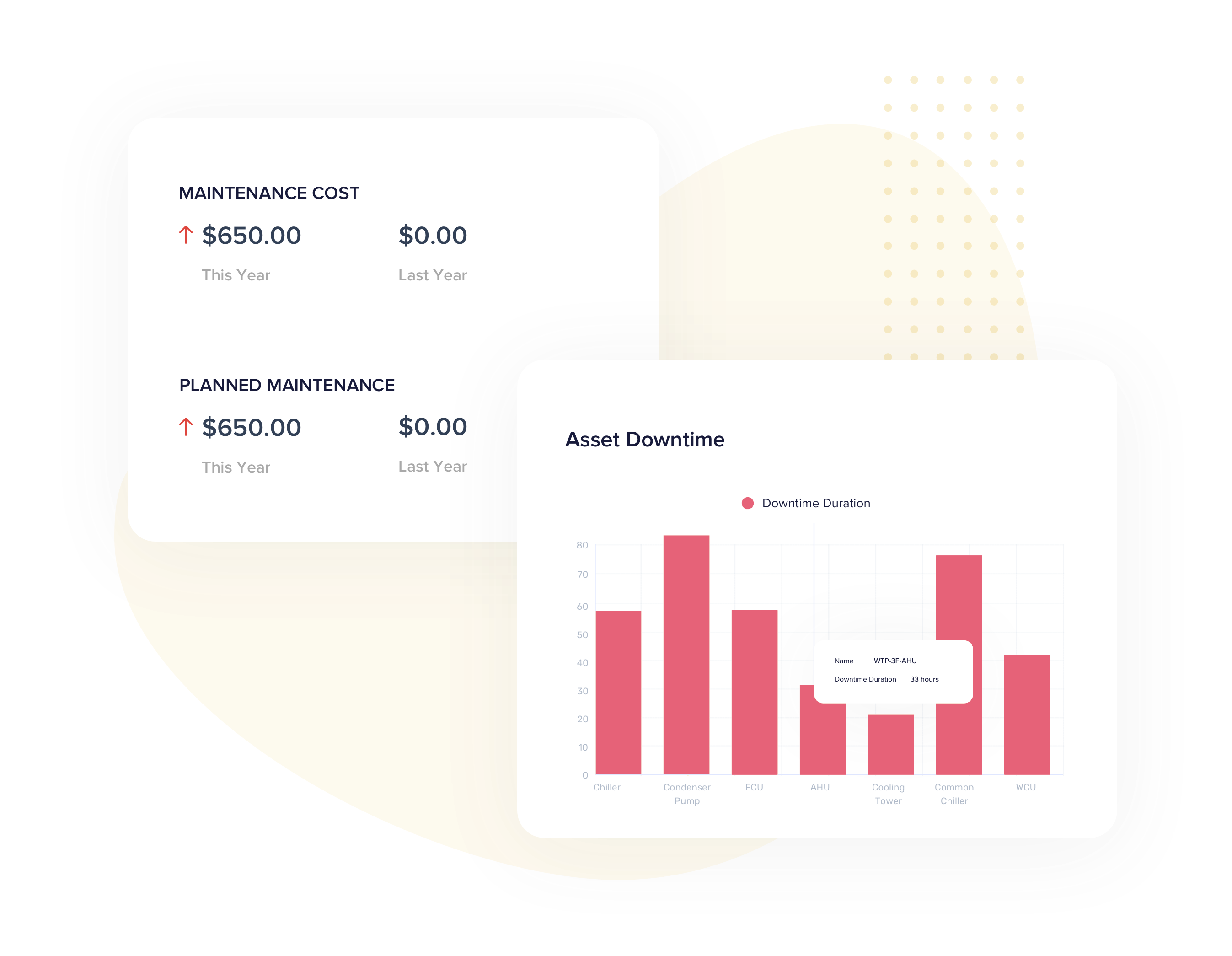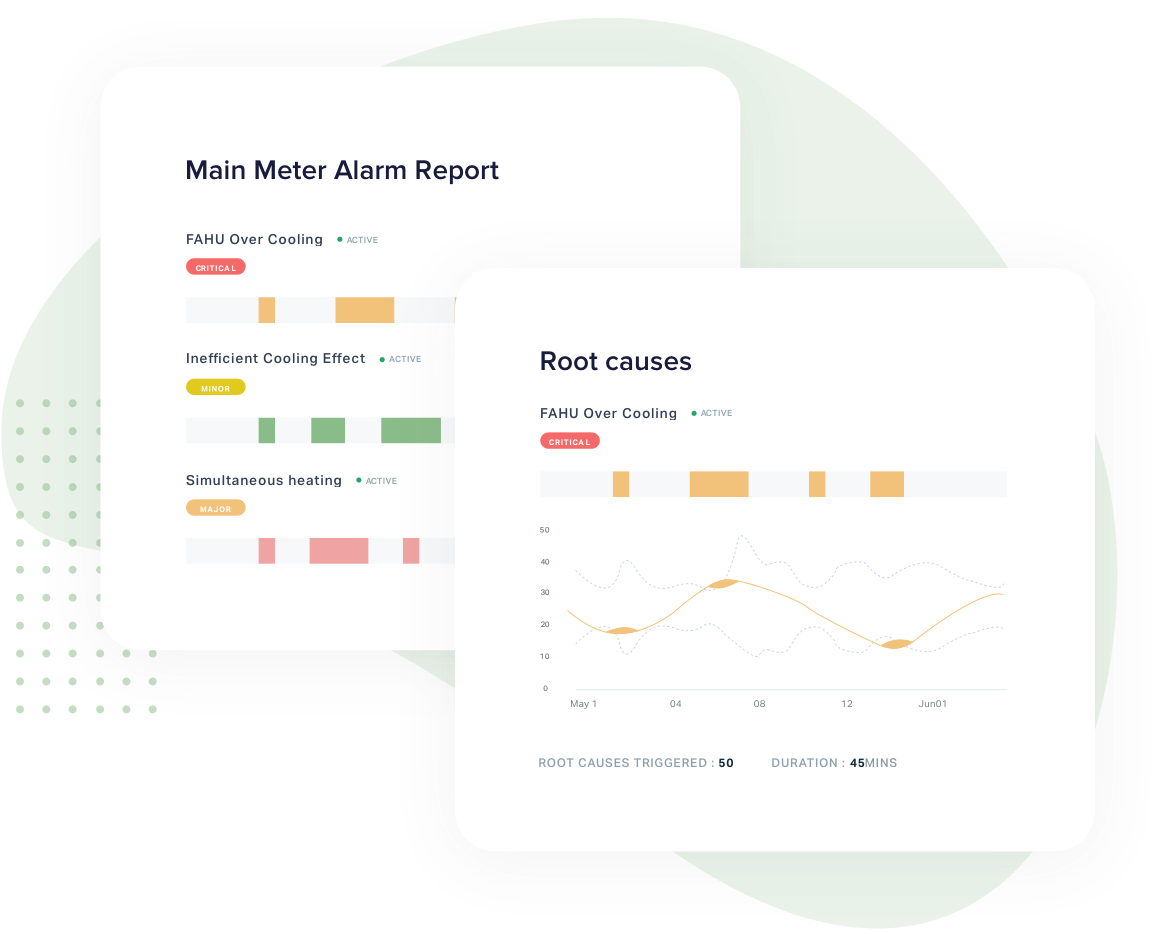 Improve comfort and reduce operating costs
Optimize energy-consuming assets with insightful reporting on asset health and energy consumption. Leverage real-time IoT insights and optimize asset performance through automated work orders. Predictively gauge anomalies, set alarms, and identify the root cause for alarm triggers. Uncover power and water consumption of assets to any level of detail. Drill down to identify asset-wise energy consumption with sub-metering or project month-on-month consumption of resources. Streamline your asset maintenance to maximize long term asset health.
Request for a demo
Simplified assessment that improves asset lifecycle
Stay on top of all your aging assets to ensure on-time asset replacement and renewal. Create detailed audit and compliance work orders to your specific needs. Automate multiple stages of audit approval. Follow-up on action items, mitigate and manage risk findings. Categorize priority of risk and assign workforce accordingly.
Request for a demo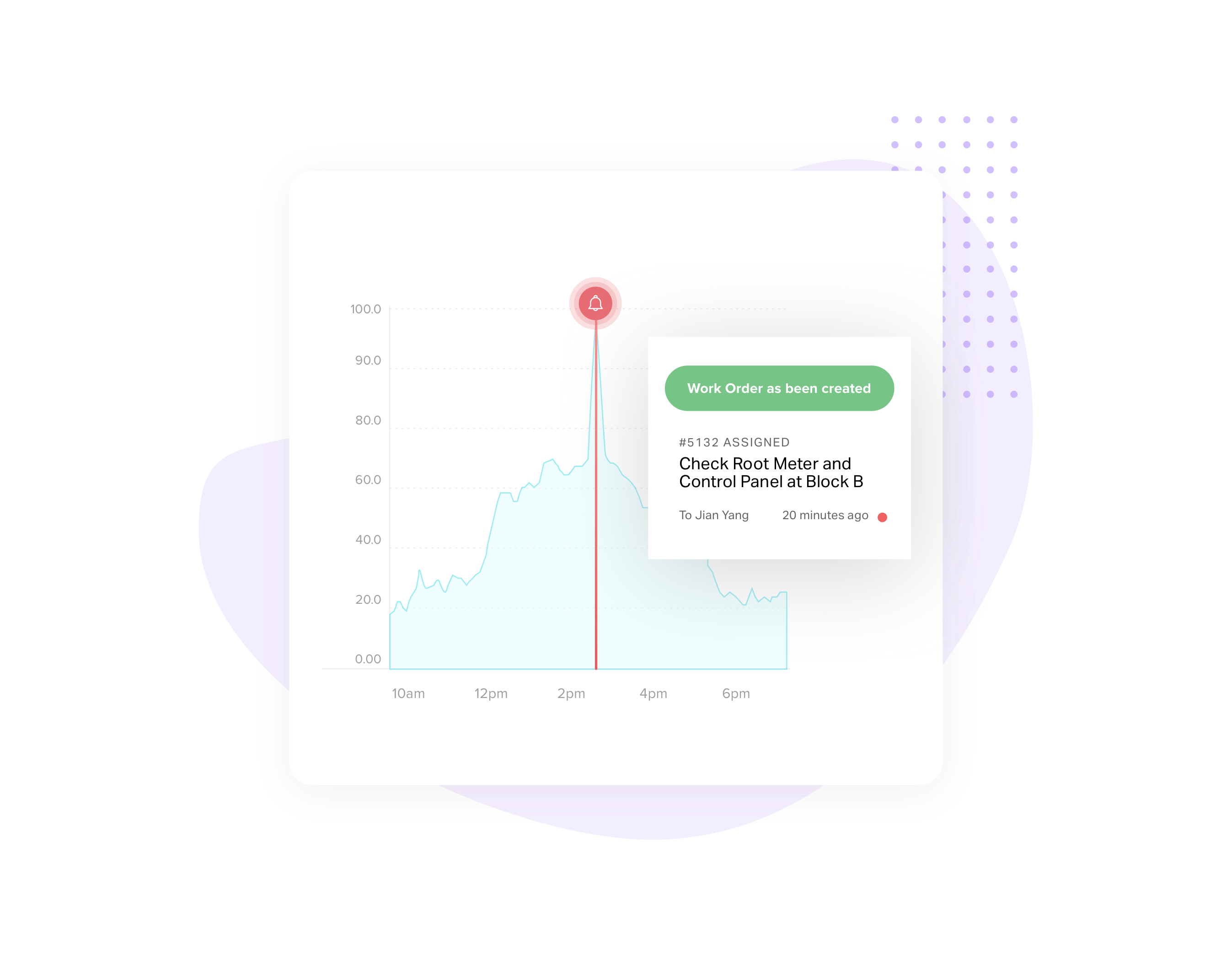 Future-proof your buildings today